Meet Aprylle Gilbert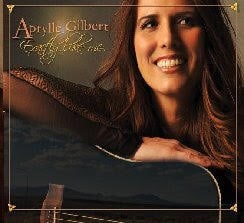 Recently Aprylle was appointed to the position of Ambassador at Large on behalf of the U.S. Route 6 Tourist Association. Many of you may remember Aprylle as the lady who in 2015 ran all 3,652 miles of the Grand Old Highway from the waterfront in Long Beach, California to Provincetown, Massachusetts which is located the tip of Cape Cod. She made the run to raise money for a youth center in her home town.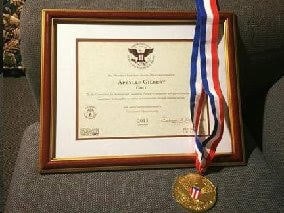 Don Doucette our Executive Director for the State of Massachusetts presented Aprylle the President's Volunteer Service Award and Gold Medal.
The U.S. Route 6 Tourist Association provided the logistics for this historic coast-to-coast run. Should you have any questions or wish to contact Aprylle; Email: US6NEWS@aol.com