September 1, 2015 Activity Update – US Route 6 – Milford, Pennsylvania
I tracked down Aprylle today 9/1/15  in Milford I found out she was not able to get there, so she has to back track to near Hawley PA and then run to Milford today.
If all things work out for her she will run from Milford to Middletown tomorrow 9/2/15…sorry again to anyone who took the day off, like me.
However, did get to stop and chat at the Hotel Fauchere in Milford where she ate a big breakfast getting ready for today's continuation into Milford.
Below are a few photos, the middle one includes one of the owners of the Fauchere, Sean.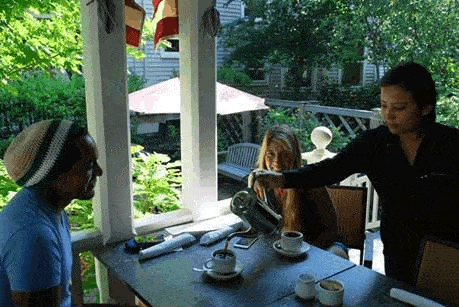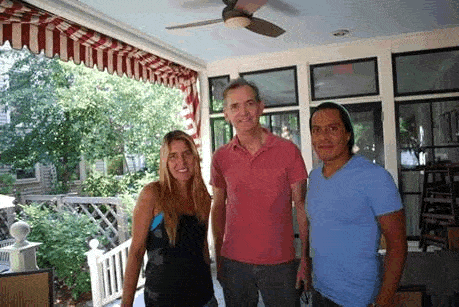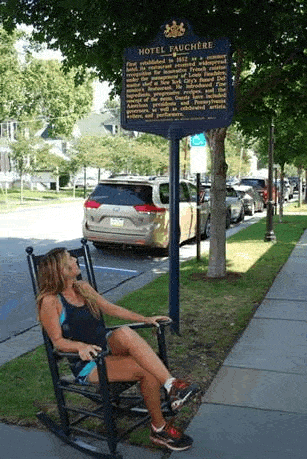 [mappress mapid="42″]