It was in 2004 that semi-retired newspaper reporter Joe Hurley walked all 3,652 miles (coast-to-coast) along the Grand Old Highway. He recently completed a book about his adventure and is now writing Route 6 stories for American Road Magazine.
He welcomes the opportunity to talk to local groups and organizations about his trip.

As the Executive Director of the Connecticut U.S. Route 6 Tourist Association Joe would like to hear from those individuals and communities that are interested in the economic development and preservation of our American Heritage along the historic highway.

You can contact Mr. Hurley by emailing him at,
connecticut@route6tour.com

********
JOIN THE ROUTE 6 TEAM!
A sponsor of the State Association is also a sponsor of the National Association.
OUR SPONOSORS INCLUDE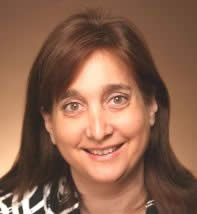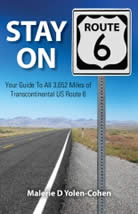 Malerie Yolen-Cohen
Member and Professional Travel Writer
(Resident of the State of Connecticut)
Malerie has recently published her U.S. Route 6 Travel Guide.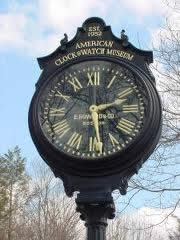 (Located in Bristol, Connecticut)