Welcome to the Iowa US Route 6 web

page!
(National U.S. Route 6 Tourist Association® - Established in 2001)
Whether you would like to learn more about America's longest and highest highway, or become a part of our team of volunteers you've come to the right place!


The U.S. Route 6 Tourist Association is a National Not-for-profit IRS 501 (c) (3) Public Charity dedicated to the cultural preservation and economic development of inner cities, small towns, and rural communities located along all 3,652 miles of the Grand Old Highway – Route 6.

Not-for-profit IRS 501 (c) (3) "Public Charity" Yes, we are on file with the Iowa Secretary of State as an approved "Public Charity". Federal ID No. 91-2136205 Previous State > Nebraska U.S. Route 6 Tourist Association Next State > Illinois U.S. Route 6 Tourist Association


Welcome to Iowa 80 Trucking Museum - Walcott, Iowa

The City of Walcott may be a small rural community of 1,551 people as per the 2020 Census, but it definitely has a lot to offer those who are exploring Historic U.S. Route 6. All that is missing is a Route 6 Museum and Visitors Center.

Anyway, something to think about!



City of Walcott






Iowa 80 Trucking Museum - Google Maps

Iowa 80 Trucking Museum - Vintage Truck & Memorabilia Museum
Museum Mobile App | Iowa 80 Trucking Museum
NEXT-DOOR
You'll find the Worlds largest Truck Stop.

Iowa 80 Truckstop - World's Largest Truckstop!


* * * * * *
That Special Stop in Brooklyn, IA


The Classic Deli & Ice Cream Shoppe

Home | The Classic American Deli & Ice Cream | Brooklyn Iowa

The Classic Deli & Ice Cream Shoppe | Brooklyn IA | Facebook

The Classic Deli & Ice Cream Shoppe | Google Maps

* * * * * *
The "class photo" of the "All The Way" group of the
2018 River to River Retro Road Trip Cruise (in Co. Bluffs IA on SEP 15th)
*********
Welcome to Brooklyn, Iowa
aka
The Community of Flags
Thanks to Rusty Clayton, President of the Brooklyn True Value Hardware Store, he was able to have this mural painted on the side of his building with community financial support. The painting was done in 2015 by local artist Scott Hawkins. Historic Highway U.S. Route 6 passes right thru downtown Brooklyn. Travelers from around the country come to have their pictures taken beside the mural.
* * * * * *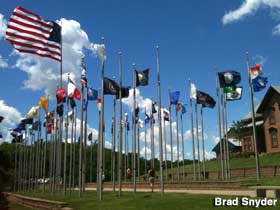 RoadsideAmerica.com


Brooklyn, Iowa's main flag display. A proud tribute to the entire country.

* * * * * *
IN THE NEWS!!

In The News
Victor Joins the Effort
to Re-Introduce
Historic U.S. Route 6 to the Nation
(Warrior Tribune - Victor, Iowa)
Click thumbnails to view full size PDF files of the image.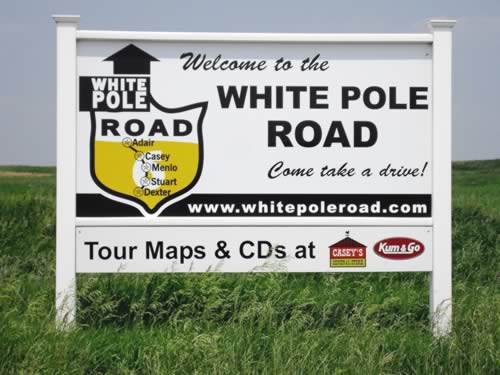 *************************************************************
Historical Iowa Transportation Maps
1919 - 2010
Official State of Iowa Transportation Maps

*****************************************************************
WELCOME NEW SPONOSORS
(Cities, Counties, Public Agencies, Chambers and Convention & Visitors Bureaus)


Children's Therapy Center of the Quad Cities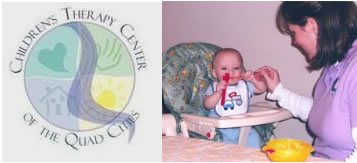 OUR MISSION
To provide therapy services to children with developmental disabilities and developmental delays in order to help them achieve their highest level of independence.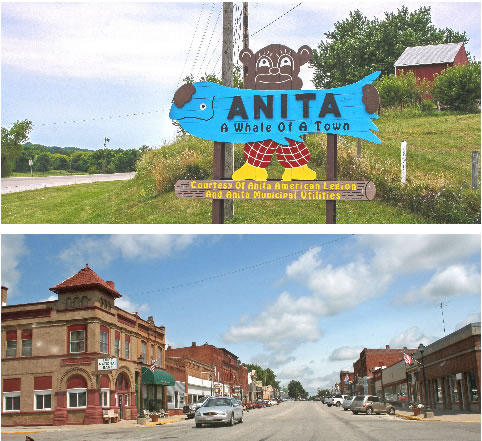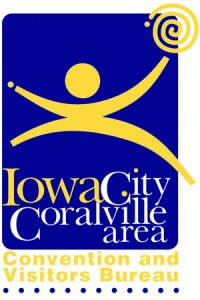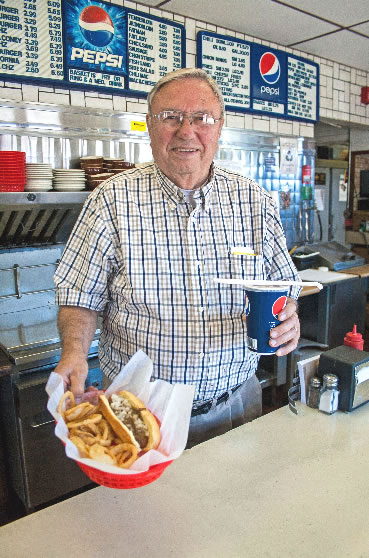 George the Chili King celebrates 60 years | The Des Moines Register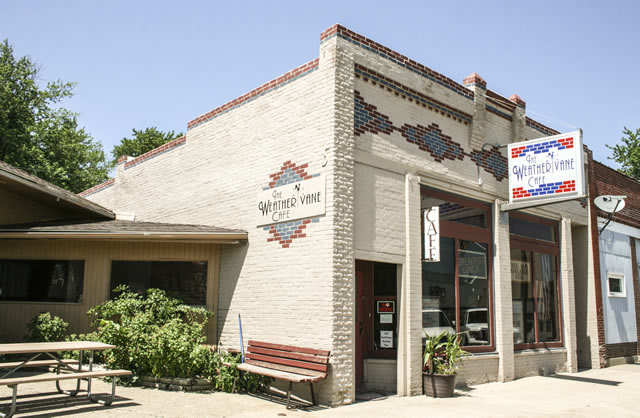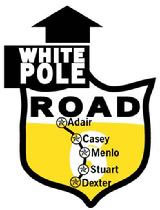 West Liberty Chamber of Commerce
********
MISSION

The U.S. Route 6 Tourist Association is a Not-for-profit IRS 501 (c) (3) "Public Charity" Corporation dedicated to the economic development and cultural preservation of inner cities, small towns and rural communities located along all 3,652 miles of the Grand Old Highway.
NOTE: We are currently all non-paid volunteers, either retired or keeping our day jobs. Some of our student interns have worked their way up to the position of Executive Director. The Association covers all expenses related directly to Association activities.