IN THE NEWS!
Group wants to mark historical Route 6 through Johnson County, Iowa
Rex Brandsatter, Program Coordinator
(April 22, 2013)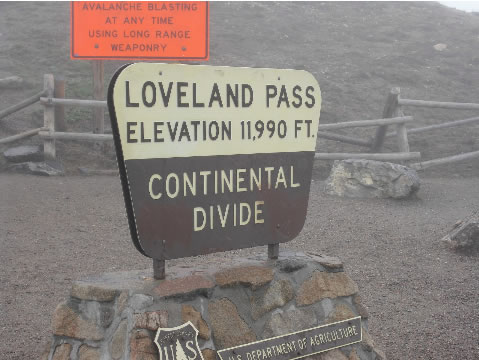 Picture provided by Malerie Yolen-Cohen
UTAH - GOOD NEWS!
A special "Thank You" to Malerie Yolen-Cohen for the following video:
ACTIVITY UPDATE
Radio Interview with David W. Darby, Executive Director of the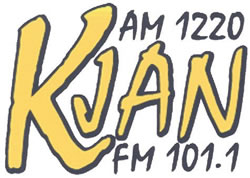 KJAN Radio - Atlantic, Iowa

David Darby-Backyard and Beyond 01-08-2013 KJAN | Radio Atlantic, IA – AM 1220


Picture of the Month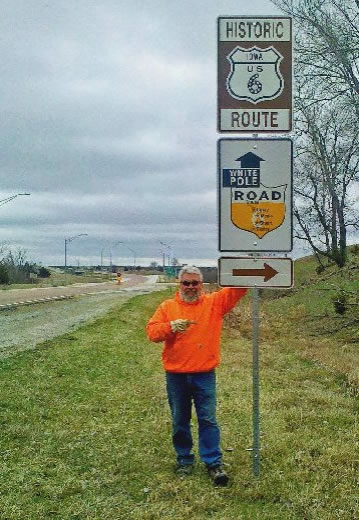 Finding the White Pole Road on Historic Route 6 from Redfield to Dexter just got easier! Liz Gilman from the White Pole Road Association sent us this photo of the new signs we collaborated on, marking the beginning of the White Pole Road from the Historic U.S. 6 side. More to come as we bring back the Route 6 signs to this 65 mile stretch between Adel and Atlantic!
March 2013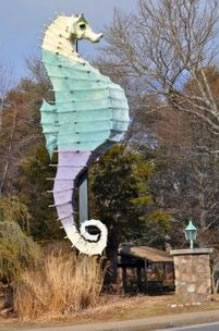 February 2013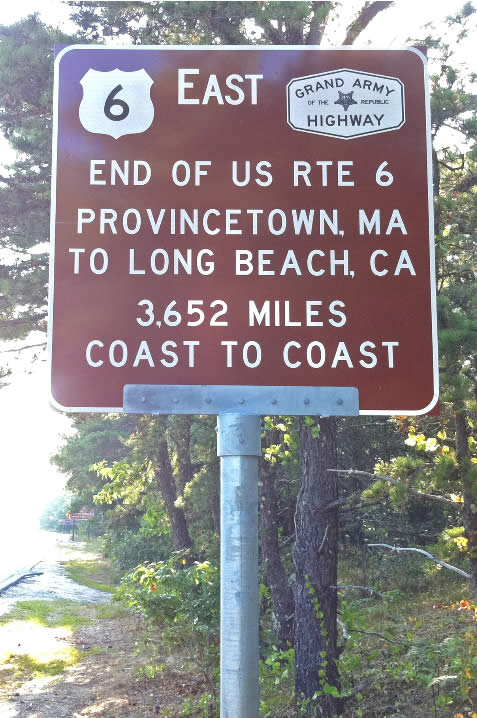 Sign - East End in Provincetown, Massachusetts
Now, what we need is a "Picture of the Month" of a similar sign located at the West end in Long Beach, California. This would be a definite plus for tourism. Hundreds of people each year stop at the above sign for a photo-op before starting their cross-county adventure on America's oldest and longest contiguous highway.
Picture and related story as printed in
Iowa U.S. Route 6 Tourist Association
*********************
(Note our Association logo on the sides of the cars.)
Pearsonville is a small Route 6 community of 17 people located in the upper Mojave Desert of California. The 30 Ft. tall Lady is aka the Uniroyal Gal is just one of those unique roadside attractions that take you down Memory Lane. She overlooks the Historic U.S. 6 alignment currently called Sterling Road.
(Thank you Lisa at Subway for the conformation!)

Pearsonville is also know as the "Hubcap Capital of the World".

*******************************
Item of Interest
(February 1936 - Santa Clarita, CA - Archives)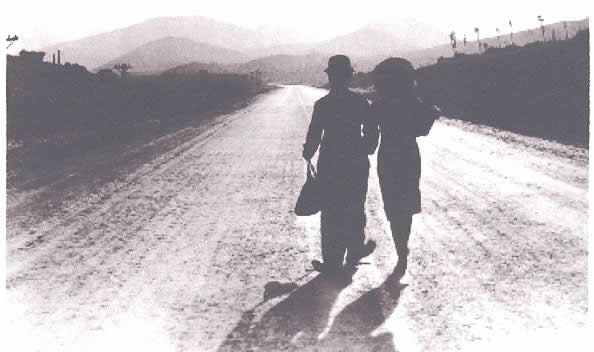 "Charlie Chaplin's Modern Times" U.S. 6 - Feb. 5, 1936
More movies have been filmed on or along U.S. 6 than any other highway in America. The above was filmed along what is now known as the Sierra Highway just north of the City of Santa Clarita, California. However, the City of Santa Clarita did not exist at the time. The area in 1936 was known as Saugus - Newhall.
Film Office - Santa Clarita, California
Questions? Email: RussUSRoute6@aol.com
******************
Welcome Heather Cherry, our most recent
member of the Route 6 Team.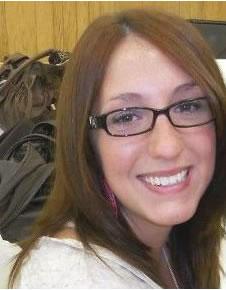 Heather Cherry, Administrative Assistant
Heather will be sharing her professional writing skills and working closely with the State Executive Directors. She has a Masters in Professional Writing from Chatham University. Her interests also include history, photography, architecture, and with a two-year-old son, of course parenting
Email: Cherry@route6tour.com